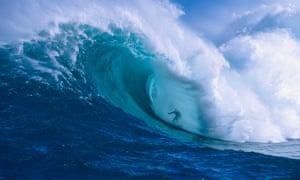 By taking a risk, foundations are able to support charities in achieving sustainable change. Credit: Ron Dahlquist/Corbis
This article originally appeared in The Guardian
The news that giving by the UK's top 300 charitable foundations has increased year-on-year to £2.5bn is a welcome chink of light amid the gloom of public sector spending cuts. But a new study into what foundations fund says more should support innovative or risky projects if they want to tackle the root causes of social problems and not just plug funding gaps.
The report by Cass Business School's Centre for Charitable Giving and Philanthropy (CGAP) examined how much philanthropic foundations are contributing to support research and innovation. While research is widely funded, only just over a third of respondents fund innovation.
The report concludes: "In an era of social, economic and political turbulence, there is an opportunity to increase the contribution of foundations to new approaches and solutions."
The UK report is part of a Europe-wide study, funded by the European Commission, into research and innovation spending by foundations. Professor Cathy Pharoah, report co-author and CGAP co-director, suggests foundations should share knowledge more systematically and work more closely with partners to deliver their programmes. "It's getting harder to take risks because money is so tight and there is an increasing demand for evidence," she says. "Collaborative funding – where the risks are shared – is one way out of that."
Funding root causes
In the UK, LankellyChase Foundation is one of the most visible proponents of tackling social problems in partnership with statutory and non-profit partners. By targeting people who face severe and multiple disadvantages, the foundation aims to support "systems change" – which is defined in a 2015 publication from New Philanthropy Capital as "altering underlying structures and supporting mechanisms which make the system operate in a particular way". In other words, tackling root causes.
Alice Evans, director of systems change at LankellyChase, says the problem with traditional interventions is that they only paper over the cracks. "We are funding people to look far more at the root causes and systems," she explains.
Launched in 2013, Love Barrow Families is a partnership between Cumbria Partnership NHS Foundation Trust and Cumbria County Council to improve the way adult and child health and social care services work together to meet the complex needs of families in Barrow. Backed by a £90,000 annual grant from LankellyChase, the project has improved school attendance, reduced anti-social behaviour and involved families as volunteers in their communities.
"We are funding this because we think it should be the blueprint for how Barrow and Cumbria can redesign services," says Evans.
LankellyChase is also funding System Changers, a six-month pilot to gather insight from frontline workers in homelessness and drug services in the north of England, to improve the way clients are supported. Evans says these voices are often unheard but can help shape what needs to change. The results will be shared locally and nationally next year.
Daring and different
The Lipman Family Prize is an annual global award that celebrates innovation with an emphasis on impact and transferable practices. First awarded in 2012, it is administered by the US University of Pennsylvania through Wharton School, the school of award founder Barry Lipman.
The recently-doubled prize offers $250,000 of unrestricted funding to one main winner, and $25,000 each to two runners up. The 2015 winner, Riders for Health, manages motorcycles, ambulances and other vehicles to ensure smooth delivery of health care in seven countries across Africa.
Breakthrough, winner of the 2014 award, is a global human rights organisation working to make violence against women and girls unacceptable. Much of its work involves quick-response, multimedia campaigns to mobilise communities.
Umi Howard, director of the Lipman Family Prize, admits Breakthrough could be seen by traditional philanthropists as a "risky pick" because of its "huge mission" to prevent violence against women by transforming the norms and cultures that enable it.
Howard says: "We won't know if they achieve their culture change goals for a decade or more. Relying on hard numbers in terms of outcomes, the prize committee could have easily gone another way, but instead selected Breakthrough as a group doing something daring and truly different."